10 GADGETS THAT WILL HELP YOU SURVIVE
---
10 GADGETS THAT WILL HELP YOU SURVIVE
Well, what is there to say? Technology & Gadgets are cool as their use becomes mostly used for leisurely purposes however, there are devices that will help you with your everyday life, check out these 10 Gadgets that could just save your life.
#1. Cast Pack ($219.95)
This is a modular, compact fishing rod. Imagine being able to travel anywhere in the world with it, and you don't have to worry about damaging or breaking it. Thanks to the removable trigger, you can equip it with all the existing reel types. It weighs only 260g. Stainless steel spring pole, CNC machined – Sea water-resistant 6061 T6 – aluminum reel seat, hardwood handle. The result is a truly unbreakable, portable fishing rod, which is made for several decades.
Get it Here for $219.95
#2. Rakin ($78.522)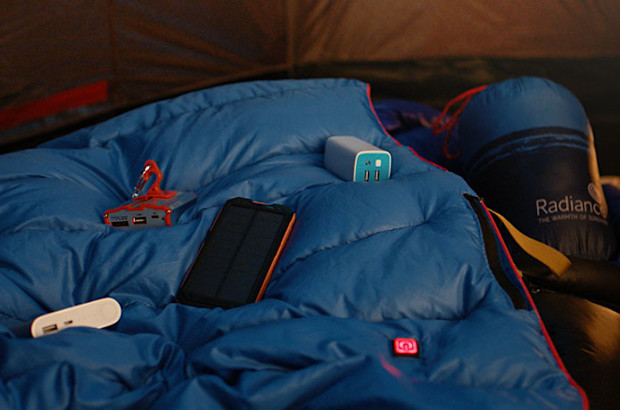 Rakin is the first blanket in the world to use Power bank (battery pack) (5V) in releasing far-infrared radiation heat. …Rankin's SFIM is an advanced technique which allows far-infrared radiation soak in deep into the skin and allows coziness and warmness to spread to the body, giving a warm and comfortable feeling.
Get it Here for $78.522
#3. Posidon ($109.99)
The rugged 10,000 mAh Poseidon Portable Charger from Dark Energy is lightweight and built to handle water, drops, and outdoor abuse. It has a 10,000 mAh capacity and two USB ports; one with an output of 2.4A, and the other 1A.
Get it Here for $109.99
#4. Touch 1k ($80.00)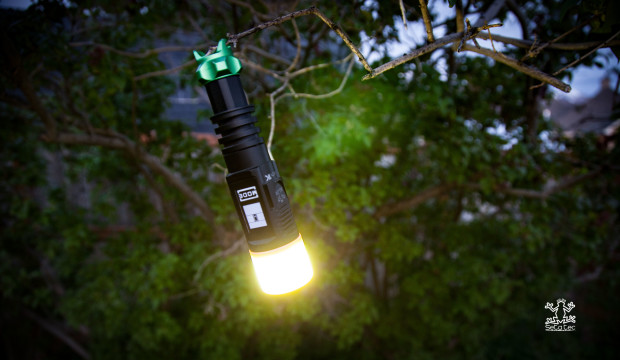 The Touch 1K is the equivalent of a swiss army knife in the world of handheld flashlights. We at SetaTec spent over 2 years researching flashlights and their use. The outcome of our research is the Touch 1K; a high-quality light designed with the user in mind. We have spent much time and effort maximizing our manufacturing quality, order fulfillment and customer service experience. Rest assured that you will be receiving only the highest quality product when you choose the Touch 1K.
Get it Here for $80.00
#5. SNGLRTY (Unknown Price)
SNGLRTY – conceived in Hong Kong and crafted in Switzerland – is a Swiss-made chronometer that is the world's first watch to be able to accurately display both hours and minutes with a single moving hand.
Take a look at their wears Here
#6. LA Police Gear Shovel ($59.00)
The LA Police Gear 10-in-1 Folding Survival Shovel features 10 useful tools perfect for survival or general outdoor use. First and foremost, we have the shovel itself. The shovel head can be locked in 3 different positions to act as a shovel, a hoe, or to be folded in order to fit in its sheath. The shovel head measures in at 5.5″ x 4.5″, and has a 2″ serration on the side to easily cut through branches, rope, etc., as well as a 6 cm ruler to make precise measurements. The shovel can also be used to chop wood. Next, we have the removable handle which houses a plethora of tools. On the very top of the handle, there is an 8-foot section of paracord which can be used for an infinite amount of tasks. In the top screw off-portion of the handle there is a magnesium flint rod, perfect for starting fires, and at the base of the rod, there is an emergency whistle for signaling in a survival situation. Even further down the handle, there is a survival knife/saw combination for peeling, scaling fish, cutting rope, sawing branches, and at the base of that, there is a bottle opener. The shovel comes with a sheath, carrying case, and shoulder strap for ease of movement.
Get it Here for only $59.99
#7. G-Shock Rangeman GPR-B1000 ($889.99)
The GPR-B1000 features both wireless and solar charging systems. … The GPR-B1000 delivers toughness in construction and materials, with a dust- and mud-resistant structure and carbon fiber insert band. Designed for the ultimate in survival toughness, the GPR-B1000 is the latest evolution of G-SHOCK.
Get it Here for $889.99
#8. Tenkara Zoom Rod ($59.95 – $77.00)
Tenkara Zoom Rod – The Teton Zoom. A Tenkara rod with two adjustable lengths. So you can fish it at 10.5 ft or 12 ft. Weighs 3.5 ounces and collapses down to 24 inches.
Get it Here for only $59.95 – $77.00
#9. Agency Arms Glock 19 ($87.98)
Is there much to say?
NOT compatible with Polymer80, Spectre or Agency Arms.
NOT Compatible with stippling which would enlarge the bottom of frame grip
Stippling must stop short at bottom of the frame or can be sanded down for fitment.
Get the parts to build your for cheap Here for $87.98
#10. Puna
The Puna, tiny in size but big in features, is a multi-tool in disguise. It is perfect for cutting, twisting, prying, unscrewing or just fidgeting with! … The Puna'sdiscretely hidden 'micro screwdriver' is a dedicated tool for maintaining the knife.
Get it Here for only $19.98
Thank you for reading these top 10 Gadgets that could actually increase your chances of survival, if you have something that you think would save your life or someone else's, sound them off in the comment section below and as always, have a good one.